Imagine Technologies Introduces AI-Powered Bot Builder Labiba.ai to Transform Business Communication for Brands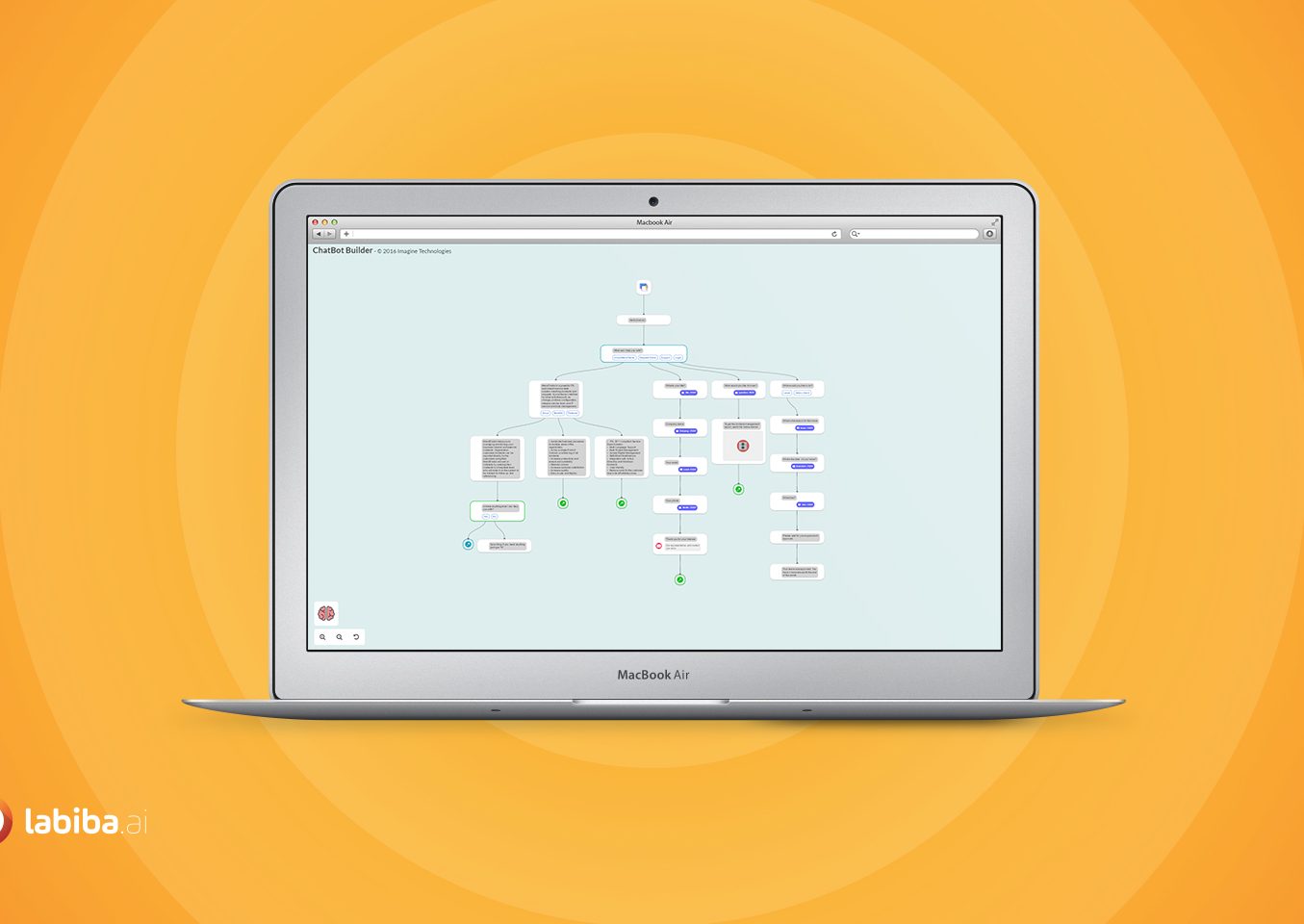 Imagine Technologies, a leading provider of digital solutions for businesses, has launched its AI-powered bot builder platform Labiba.ai. Making use of this advanced platform, brands will be able to reach out to billions of people across different platforms, without the installation of additional apps.
June 23, 2017
Imagine Technologies is pleased to announce the official launch of Labiba.ai, the company's new AI-powered bot builder platform that aims to change the way brands interact with their customers. A seasoned provider of cutting-edge digital business solutions, Imagine Technologies delivers powerful digital tools to help brands acquire customers and develop ongoing relationships with them.
Labiba.ai is a visual bot builder that utilizes Microsoft Azure Bot Service and Microsoft Cognitive Services to deliver artificial intelligence (AI) services to brands. Utalizing Azure Bot Service makes it easy to build chatbot and publish them on different messeging channels and utilizing Cognitive Services boosts our chatbots intelligence by enabling them to identify, recognize and interpret objects and speech, and and augment back and forth interactation. Imagine Technologies' sophisticated chat bots will significantly improve the skills of customer service agents and enhance direct-to-consumer communication by improving the quality, speed and cost-effectiveness of customer engagement. These chatbots can be used by businesses to connect to billions of people across platforms without the hassle of installing additional apps.
Over the last few years, artificial intelligence has emerged as the next big thing in the rapidly evolving business landscape around the world. he world's leading information technology research organization also claims that by the end of 2018, "customer digital assistants" will recognize customers by face and voice across channels and partners.
Labiba.ai is a visual bot builder with drag-and-drop functionality that can be compared to mind mapping tools. In this platform, brands can easily create any conversation flow by adding dialogs with different functions such as asking questions; receiving user locations; sending and receiving messages, images, videos and much more. Some of the most useful features of Labiba.ai include the following:
Facilitates building conversational UI flow with an easy-to-use graphical tool
Powered by the latest technologies in natural language processing (NLP) and AI
Advanced bot memory engine for personalized and smart conversations
Randomized replies for answers to popular requests
Sends scheduled messages to subscribers
Helps create conversational UI flow and publish it on multiple platforms
Push messages send personalized messages to users based on custom parameters
Labiba.ai is the second product resulting from Imagine Technologies' expertise in leveraging the latest technology trends to achieve business goals. CEO Ali Hajjaj is extremely confident about the future of its new bot builder platform. "Having worked with leading brands in the region across their different digital assets, we see the value of having intelligent chatbots that can transform communication with customers by providing 24/7 services and increase user engagement with the brand. Chatbots are the future of acquiring new customers and keeping them engaged with your brand, and our platform will help you get there effortlessly," Hajjaj said.
"We are pleased to see Imagine Technologies using Microsoft Azure cloud services to power its Labiba.ai platform," said Nicole Herskowitz, senior director of product marketing, Azure, Microsoft Corp. "Labiba provides an easy way for brands to build intelligent bots that utilize Microsoft Azure Bot Service and Microsoft Cognitive Services via a visual builder without programming knowledge"
To find out more about this advanced bot building platform, please visit http://www.labiba.ai/.
About Imagine Technologies: Imagine Technologies is dedicated to helping leading brands create outstanding digital assets to harness the opportunities technology can offer on the web, mobile, social and messaging platforms.
Contact: Imagine Technologies
Website: http://www.imagine.com.jo/
Email: info@imagine.com.jo